NEW LOCATIONS
We now offer Germany, France, and Australia!
Order Now
Host

Minecraft Java Edition Servers
Get your server started fast with our Minecraft server hosting
4.8+ star rating on Trustpilot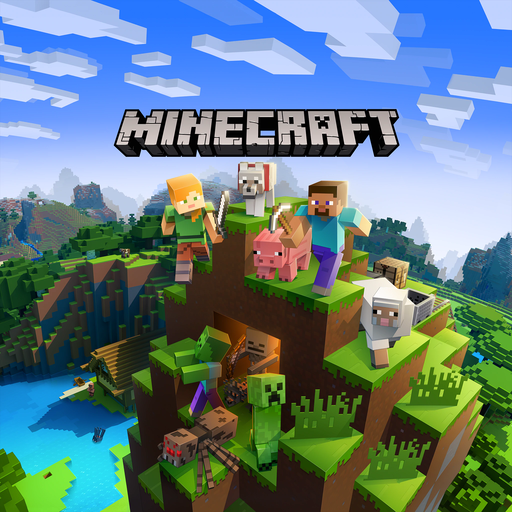 The first 48 hours are on us
Take advantage of our free 48 hour trial and see how we can take your server to the next level.
The full package
WinterNode offers industry-leading performance, reliability, and ease of use without breaking the bank.
DDoS Protection
Gaming-optimized Corero and Arbor DDoS mitigation that blocks L4 and L7 attacks to keep Minecraft servers online.
24/7/365 Support
Get a fast, reliable, and knowledgeable support team that works hard every day to keep your server at its best.
Premium Hardware
We use Core i9s and Ryzen 7s to host our game servers, and exclusively use NVMe SSD storage to maximize performance.
Public Node Stats
We publish our node stats because we have nothing to hide. We monitor every node to ensure top-tier performance.
99.99+% Uptime
Play any time, day or night. Our customer's servers are always online and hosted in enterprise-grade data center facilities.
Instant Setup
Our game servers are set up instantly after payment is received and processed by our systems. Get your server online fast!
Take a look inside
We provide an industry-leading control panel with
top-tier speed, usability, features, and reliability.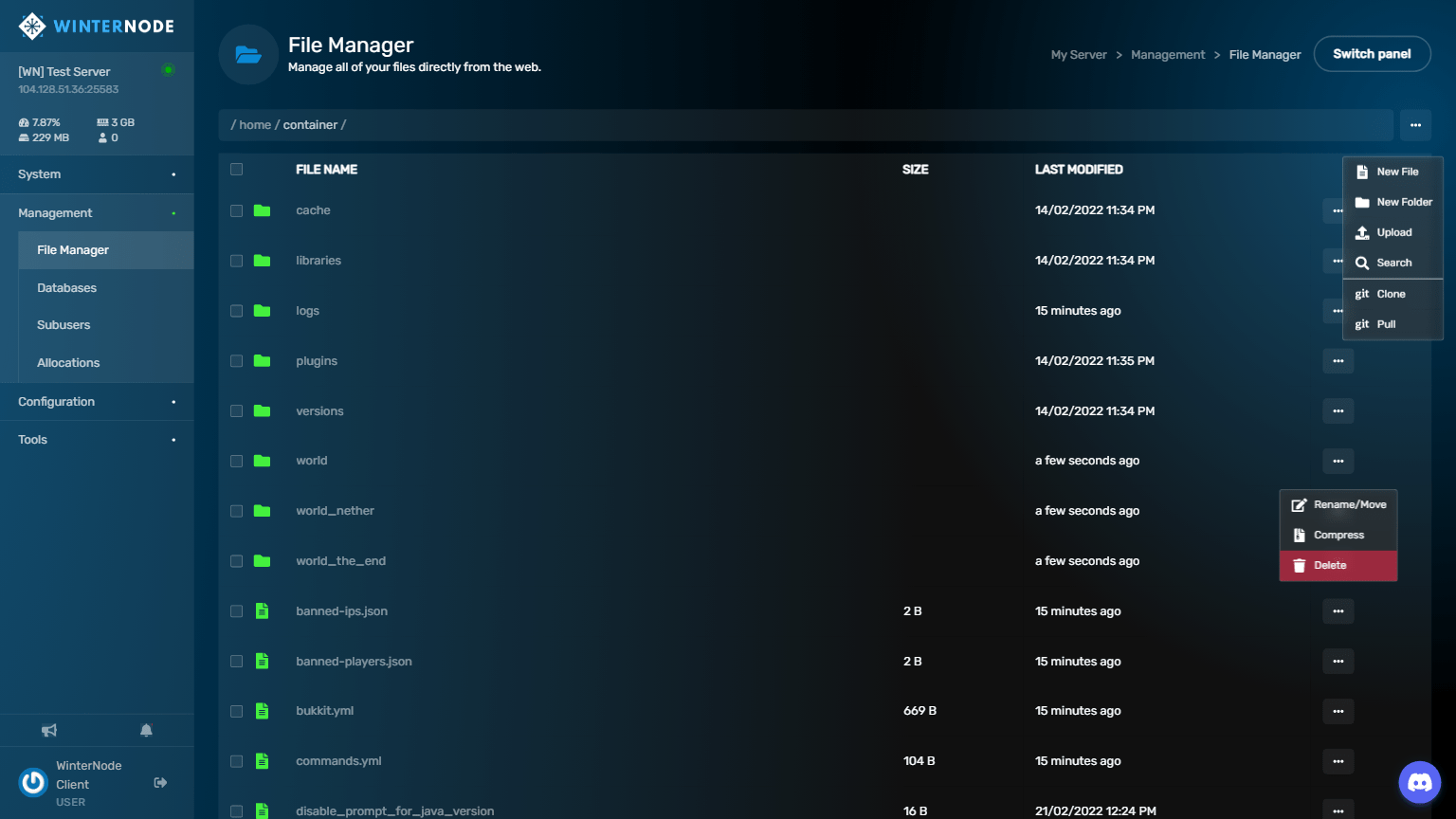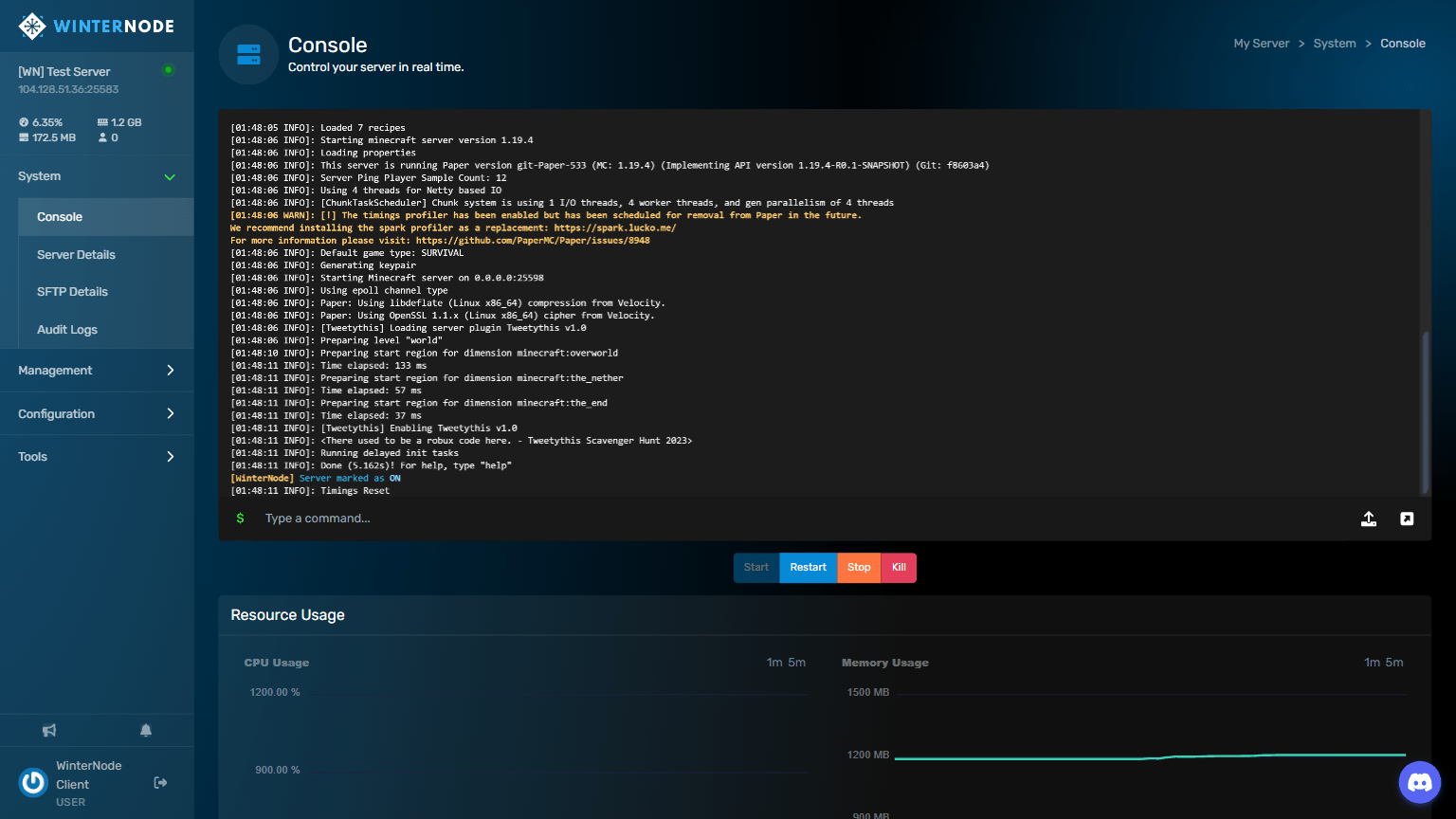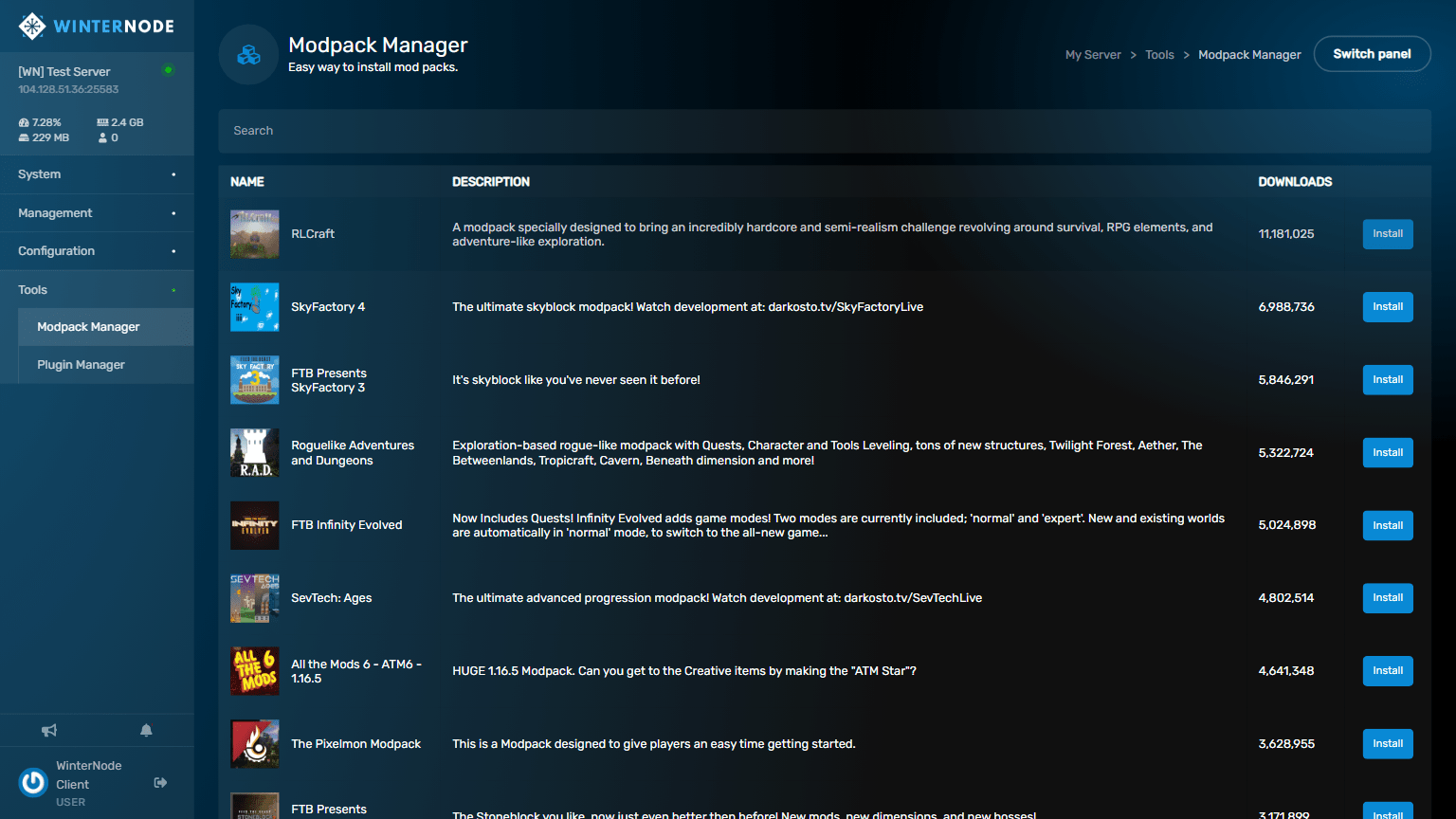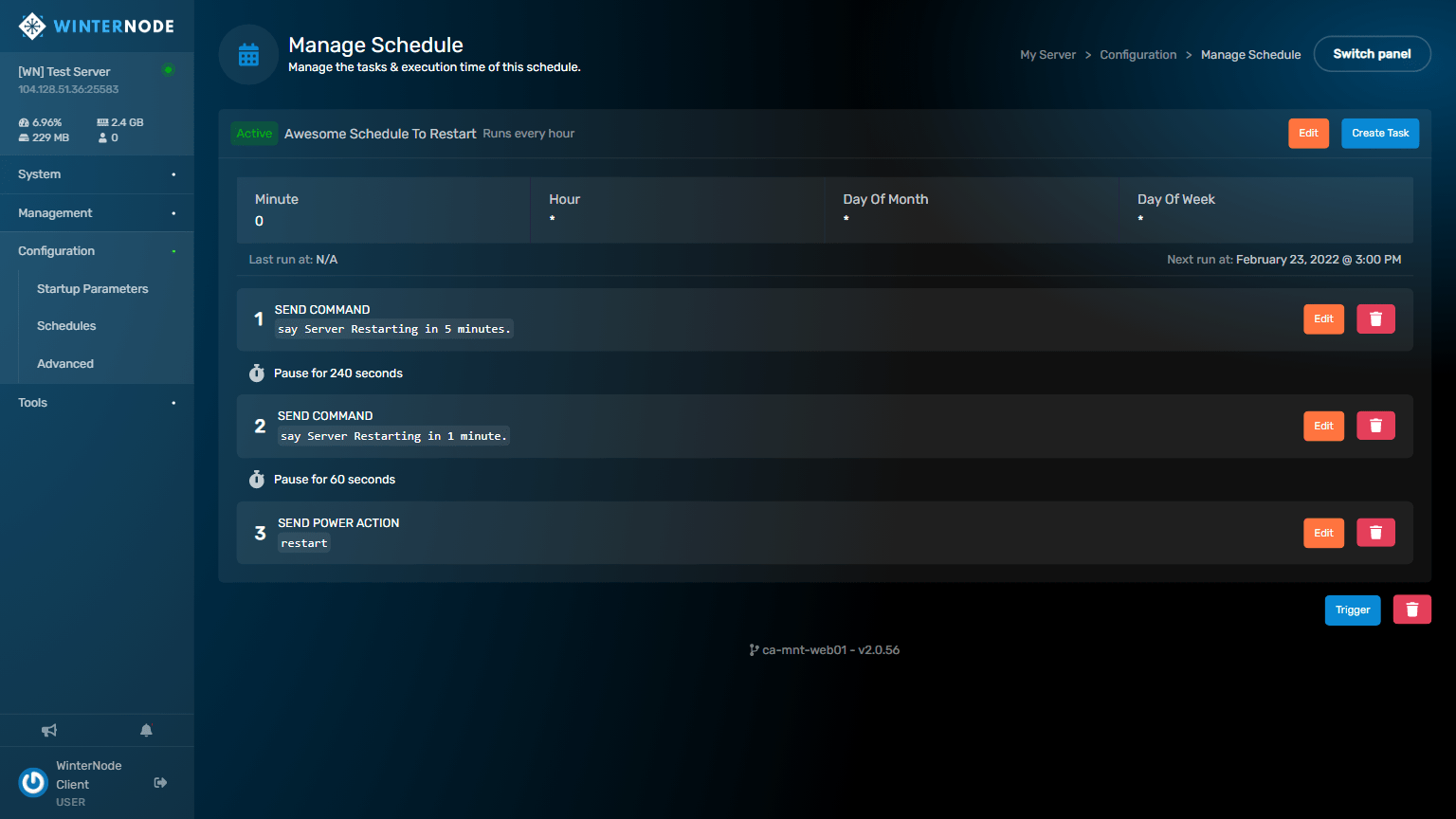 Choose your location
WinterNode is growing and expanding its list of locations constantly, ensuring we can serve users around the globe. (Click a location to see a pingable IP and Minecraft test server!)
Choose your plan
Choose the plan that works best for you.
8 GB RAM
High Performance Servers. NVMe SSD Storage. Our most popular plan.
Enough RAM for a growing server with plenty of plugins and mods.
Easily order this plan for your public server
— or explore some of our other options below!
---
Why a 4GB RAM minimum?
Due to changes in Minecraft since 1.14, including extensive changes to world generation, many Minecraft servers use more resources than before. We recommend a 4GB RAM minimum for Minecraft 1.14+ and 6GB RAM minimum for Minecraft 1.18+ to deliver the best possible performance.
Why WinterNode?
WinterNode was founded by server owners for server owners. We know the struggle to find great hosting is real, and we know what works and doesn't work from years of experience. WinterNode exists to offer incredibly fast hardware and great support for a fair price.
---
2 GB RAM
This plan is designed for proxy servers, such as WaterFall or Velocity.
Gravel Plan
Increase Storage on Request
Unmetered Slots
Great for Proxy servers
Buy Now
4 GB RAM
Our recommended minimum for Minecraft servers 1.15 and newer.
Coal Plan
Increase Storage on Request
Unmetered Slots
Great for Small 1.12 - 1.15 Servers.
Buy Now
5 GB RAM
A great starting point for modded or plugin-heavy servers.
Iron Plan
Increase Storage on Request
Unmetered Slots
Great start for small 1.16 Servers.
Buy Now
6 GB RAM
A fantastic plan for a growing and populated server.
Redstone Ore Plan
Increase Storage on Request
Unmetered Slots
Great for small 1.18 Servers.
Buy Now
8 GB RAM
An awesome plan for getting that extra little kick in performance.
Lapis Ore Plan
Increase Storage on Request
Unmetered Slots
Great for Modded/Plugin-Heavy Servers.
Buy Now
10+ GB RAM
WinterNode offers Minecraft plans up to 25GB RAM for larger servers.
See Other Plans
Increase Storage on Request
Unmetered Slots
Great for Large Servers.
See Plans
4.8+ star rating on Trustpilot